Why share so many stories?
Most of us are born with a natural ability to learn to talk.
We are not born with a natural ability to learn to read and write.
Families sharing stories before school is proven to be one of the most powerful ways to help children succeed with literacy at school and in later life.
Sharing lots of stories develops more school and life skills of: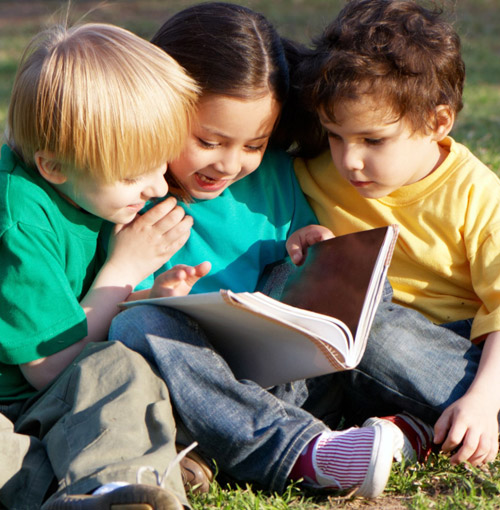 Listening and responding

Concentration

Confidence and enjoyment with print

Understanding "how books work"

 Maths language –essential and often overlooked- as important as knowing numbers and symbols

Growing more words and language to: talk to others, explain feelings, understand questions, follow directions, and understand new concepts

Working out- how letters, sounds, words and sentences are put together

Building skills for writing- especially rhythmic and rhyming books and songs
Find Out More
Sign up for our newsletter, blog, Facebook and Pinterest for more information, book suggestions, and fun activities.
(Click on icons)