This time of year, getting ready for Australian Christmas celebrations can become quite crazy.
Kids are finishing up at school and preschool .It can seem a never-ending rush from one place to another.
We've put together eleven  Australian Christmas stories (and eleven extra favourites) to share 10 minutes of calm together.Almost one a day until Christmas!
With some of the books set to well known tunes, (An Aussie Night Before Christmas, We Wish You a Ripper Christmas and Aussie Jingle Bells) you may even be able to replace singing the Frozen song in your car! Experience:
Santa in his Holden Ute pulled by kangaroos (with names like Shazza and Bruce)
Rapscallion Slinky Malinki getting entangled in the Christmas decorations, (well- almost Australian!)
Jackie French's Wombat Mothball eyeing up the reindeers' carrots
Grandma's beach house fun based on the 12 days of Christmas song, and more.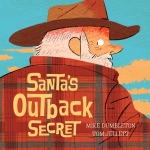 The sun, sand, barbecue and outback are all there.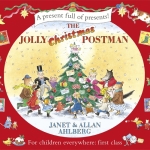 Other well-loved stories are added at the end .
All stories are currently available with a list of local and online retailers.
I use Booko to compare prices and check if postage is extra.
Download our 100 Stories Before School AustralianChristmas stories booklist.
Activities
Our next post will have more activities to go with many of the stories.
Here's a link about An Aussie Night Before Christmas from The Little Big Book Club to keep you going.
It has an activity sheet with Santa and his sack.There are pictures of toys to cut and put in the sack.Christmas bookmarks and bookplates can also be downloaded.
Watch out for our next chance to win a Christmas book in our general two weekly newsletter.
Sign up for our newsletter here.